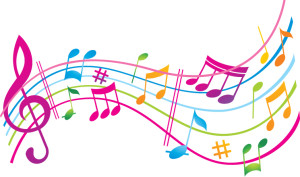 Have you ever noticed how many songs and musical performers have a reference to 'baba'? Of course not, that's my quirky little shtick. I'm fascinated with how often, since writing this blog that I've heard the word baba within the genre of music. What's up with baba and music? I can't help but be fascinated with its application. Where is it coming from? Whether you're a local dayton towing company owner or wall street executive baba is present in a wide variety of people and music. Here are a few examples.
Old Memory
The first song that popped up for me came from the early years of my childhood. The I Love Lucy Show aired on our old black and white TV starring Lucille Ball and Desi Arnaz. Desi Arnaz played Ricky, Lucy's on screen and real life husband. He was Cuban, and on the show was the owner and top act at his nightclub the Tropicana Room. One of his most raucous performances was him on the Conga, backed by his big band sound and wailing out Babalu. You've got to see it . . .
Who?
Skip forward a decade or so and we have the number one hit Baba O'Riley by the English rock band, The Who. The Who emerged onto the popular music scene in 1964. Their hit song Baba O'Riley aka teenage wasteland, ranked number one on the charts for 3 weeks running in 1971. They are considered one of the most influential rock bands of the 20th Century and have locked their members Roger Daltrey, Peter Townshend, Keith Moon and John Entwistle a permanent spot in music history.
Jazz and Baba
Tenor Saxophonist Baba Fred Anderson was influential in the jazz music scene. In 1983 he founded the Velvet Lounge in Chicago, IL that became a landmark place to play for jazz musicians from all over the world. He supported the musical expressions of all, but had a special delight in hearing the younger talent express their sweet sounding point of view. Baba Fred played a pivotal role in the establishment of the Association for the Advancement of Creative Musicians (AACM). Dubbed Baba Fred by his colleagues and protegees because of his generous spirit, and as the reflection of respect and admiration he had for others.
Children's Songs
"Baba black sheep have you any wool?" "Yes sir, yes sir, three bags full." Childrens' nursery rhymes are riddled with non-nonsensical words. They are designed to be playful and catchy. So if a black sheep says baaaaa, then of course we would address him (or her) with baaaabaaaa. Right?
Then there is the Arabic children's song honoring fathers. Baba Baba Baba or Daddy Daddy Daddy sung with a sweet verse asking Allah to take care of Daddy. The song continues with praise for the love the family shares for one another. What better use of baba is there?

East Indian Contemporary
Artist Baba Sehgal is an Indian rapper, who just released his latest recording, Going To The Gym. He was considered a super star in music and production circles in India in the nineties, and is presently staging a comeback. Indian's answer to Vanilla Ice, Baba made a name for himself with teenagers who could relate to all things Baba. He doesn't take himself too seriously, which is why it's likely Baba Sehgal will win back some of his earlier followers and make new adoring fans.
These are just a few examples of baba showing up in music. It's like when I bought my Nissan or when I found out my wife was pregnant. All of a sudden I was seeing Nissans and pregnant ladies everywhere! The same happens with baba, I just had to look.
Leave a comment below and tell me about the 'baba' in your life.